CADA is proud to announce the next feature project is by Ghanaian-Australian Hip Hop and indie artist BLESSED.
His debut album AUSSIE BLACKSTAR spans 11 tracks and presents a distinct sonic shift for BLESSED whilst serving as an opus representative of his expansive and corner-turning musical journey.
The Western Sydney-based rapper, songwriter, singer, instrumentalist and producer makes a triumphant return to his roots – delivering unadulterated, heavy-hitting Hip Hop with impact.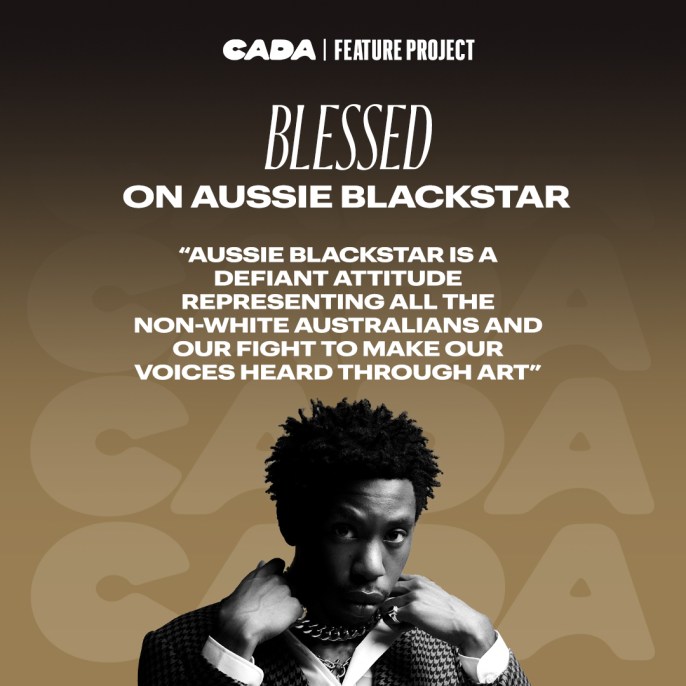 BLESSED, AUSSIE BLACKSTAR – CADA's feature project.
Listen now on iHeartRadio. Get closer with CADA.