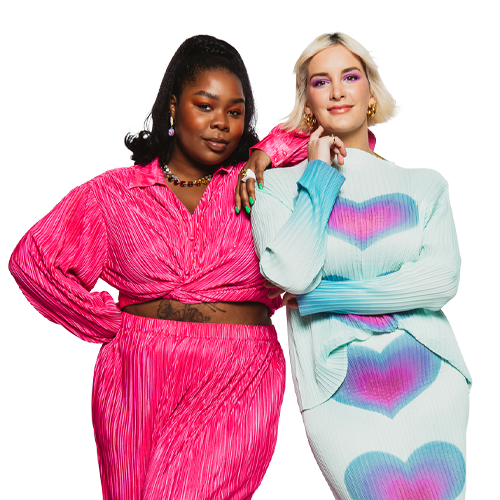 3-5pm, weekdays
Flex & Froomes
Flex & Froomes
Big boss energy weekdays at 3pm when Flex & Froomes take over CADA! This is the deepest of deep ends so JUMP IN. Listen to their daily podcast here.
Flex Mami
View this post on Instagram

Ghanaian-Australian Lillian Ahenkan (aka Flex Mami) is a multidisciplinary millennial making waves in the Australian entertainment industry. She's an entrepreneur, author, DJ, TV presenter, model, speaker, social commentator, media influencer and podcaster. Passionate about bringing conversations surrounding identity, intersectionality and mental health to mainstream environments, she's the CEO and Founder of the conversation card game ReFlex, which does just that. She aims to ensure everyone has the necessary tools and agency to glow up and be their best self. Whatever that looks like for them. Flex is known for her playful, thoughtful, empowering posts that are full of confidence, modern wisdom and a powerful message of self-belief.  
Froomes
View this post on Instagram
Lucinda Price is a writer, presenter, recording artist and comedian. Best-known by her online moniker @frooomes, Lucinda is also the CEO of FROOMESWORLD, an international one-woman business specialising in scripting, producing, presenting and editing original content. Lucinda has created original podcasts, including Waiting For A D8 and No Chill. As an interviewer, Lucinda is known for her cheeky wit and ability to connect and build bonds with people from all walks of life. She's as comfortable on a red carpet in a pair of Louboutins as she is in a two-dollar shop mullet at SEXPO. Lucinda is a one-of-a-kind creative powerhouse with a passion for taking the piss across multi-platform media.