Drake got heated in Los Angeles on night one of his 'It's All A Blur' tour.
As he made his way off stage he threw his sweaty towel into the audience for fans to catch. After a lucky female fan caught the towel, it unfortunately led to a physical altercation between her and a male concert-goer. In the footage the male seemingly began to violently shove in an attempt to snatch it off her.
Drake immediately came to the female fan's defence yelling into the crowd "Imma send someone up there". In this now viral video, the 36-year old rapper stood his ground continuously calling out to the male fan, reassuring the female that help was on the way, as security continued to usher Drake backstage.
This moment comes after the show was almost cancelled, with Drake taking to his stories over the weekend addressing fans "LA if you knew the things we had to do today to get this show off smh… but for you anything… I will see you tonight".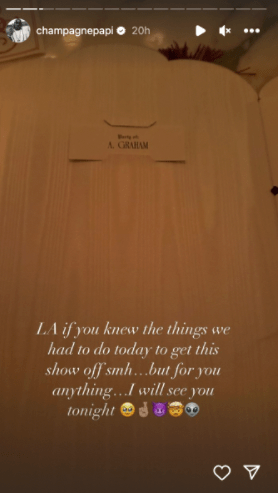 Keeping Up with Avneesha on CADA